Products


Product information LUNO house
The LUNO house is designed to give shelter to families or individuals hit by disasters caused by nature or political conflicts
any where in the world.
Due to its properties it is good for both short and long term living in any environment.
But of course it is also suitable for a wide range of other purposes.
Specification of a standard house
– Technical information

Area:

26 square metre

Weight:

less than 1 000 kg

Modules:

Each house is built of 6 floor panels, 6 ceilings panels and 10 wall panels (including 1 door and 2 opening windows).
Floor and ceiling panels: 2 x 2 metres. Thickness: 50 mm
Wall panels: 2 x 2.3 metres. Thickness: 30 mm

Roof:

The roof is made of flame resistant PVC and is generally coloured white (National or relief organisation, flag patterns or in a company logo can be incorporated on the roof covering for an additional charge)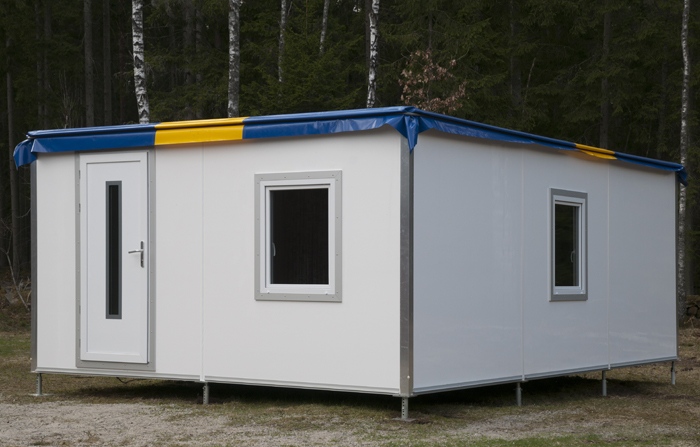 The panels are made of 2 laminated glass fiber reinforced polyester sheets with a core of expanded polystyren foam
creating outstanding insulation properties.
The panels are easily joined together by specially designed aluminium profiles which gives a very strong joining.
They are also easy to disassemble.

The house is mounted on base plates, which can be adjusted from the inside.
No prior preparation of the ground is normally necessary


The panels and the house when completed is high strength

Good isolation is achieved by the panels themselves without any other insulation normally being required The units are fast to assemble, taking normally 6-8 hours for skilled personnel.

The units can be disassembled and reassembled many times in locations of your choice.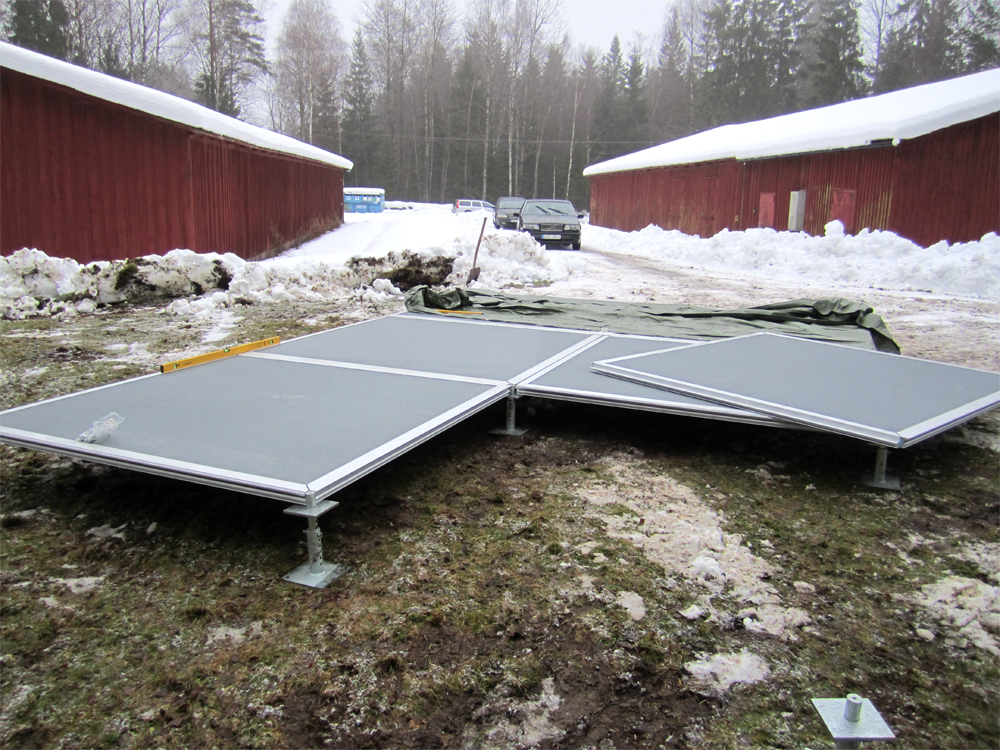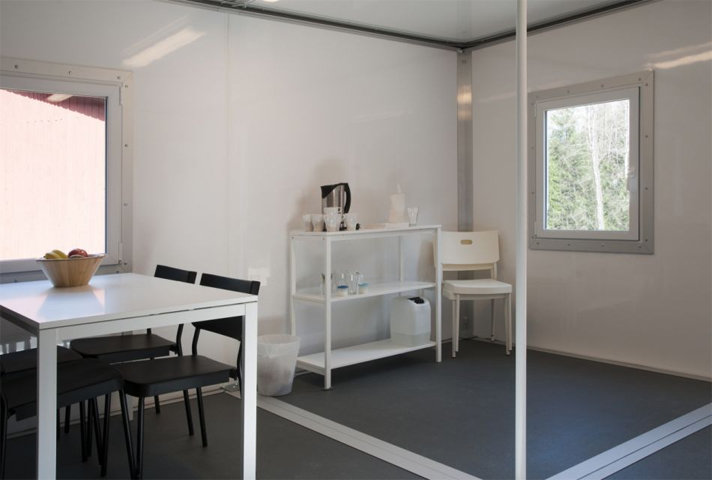 Different options can be offered for example:
12 V solar cell-system


Heat exchanger which can provide either heating or cooling
If necessary, based on local environment


A waterless toilet can be incorporated either now or in the future